LONG STAY IN MAURITIUS ISLAND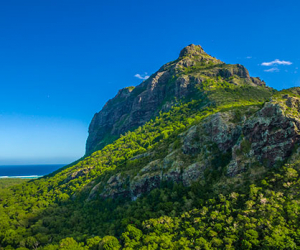 Visited Countries:
Mauritius
There is no better way to enjoy the exoticism of Mauritius than by staying there long enough to discover it. You will quickly realize that this island has much more to offer than white beaches and blue lagoons. Thanks to a long stay in an apartment hotel, you can discover all the peculiarities of this island.
Updated February 8, 2021.
day 1


MAURITIUS ISLAND:TROU-AUX-BICHES – WELCOME TO MAURITIUS ISLAND
Welcome at the airport and transfer to your accommodation for the next 28 nights. Your accommodation is located 100 meters from one of the most beautiful beaches on the island. Trou-aux-Biches. Enjoy the rest of the day to soak up the atmosphere that will carry you over the next few weeks.
OPTION 1
This small, intimate complex offers 16 taste- fully decorated apartments. Your modern apartment is 39 m2. Entertainment and leisure activities at the Palmiste Resort & Spa are available upon reservation at an additional cost.
OPTION 2
This complex of 102 elegant apartments offers you a studio of almost 50 m2. Water activities are free, including kayaking, paddle boarding, paddle boating and by reservation: water skiing and glass bottom boating.
day 2 to 28


MAURITIUS ISLAND
During your stay, do not miss to embark on a catamaran for a memorable day to discover the small group of islands to the north such as Ile Plate or Gabriel Island. Visit the Black River National Park, Le Morne and its beaches, the Blue Bay Marine Reserve, gastronomy, and the history in Port Louis, Sunset Boulevard in Grand Baie or Goodlands market with its clothing fair.
day 29


MAURITIUS ISLAND – DEPARTURE
After a long and memorable stay in Mauritius, you will have had ample time to discover this jewel of the Indian Ocean in depth and have had enough rest before the transfer to the airport for you return flights home.
Departure
Dates
Price per person, $CDN, based on 2 people/room

Prices subject to change

Dates
Airline
Lowest Price
Notes
Regular Price
Details
11 jan. to 09 avr. 2021
land portion
3549 $

Option 2 – double occupancy

3549 $
View details
11 jan. to 09 avr. 2021
land portion
6949 $

Option 2 – single occupancy

6949 $
View details
10 to 20 avr. 2021
land portion
2349 $

Option 1 – double occupancy

2349 $
View details
10 to 20 avr. 2021
land portion
4649 $

Option 1 – single occupancy

4649 $
View details
10 to 20 avr. 2021
land portion
3549 $

Option 2 – double occupancy

3549 $
View details
10 to 20 avr. 2021
land portion
6949 $

Option 2 – single occupancy

6949 $
View details
21 avr. to 30 sept. 2021
land portion
2349 $

Option 1 – double occupancy

2349 $
View details
21 avr. to 30 sept. 2021
land portion
4649 $

Option 1 – single occupancy

4649 $
View details
21 avr. to 30 sept. 2021
land portion
2399 $

Option 2 – double occupancy (t)

2399 $
View details
21 avr. to 30 sept. 2021
land portion
4749 $

Option 2 – single occupancy (t)

4749 $
View details
01 to 31 oct. 2021
land portion
2849 $

Option 1 – double occupancy

2849 $
View details
01 to 31 oct. 2021
land portion
5599 $

Option 1 – single occupancy

5599 $
View details
01 to 31 oct. 2021
land portion
3549 $

Option 2 – double occupancy

3549 $
View details
01 to 31 oct. 2021
land portion
6949 $

Option 2 – single occupancy

6949 $
View details

DAILY DEPARTURES
† PRICE VALID FOR A RESERVATION MADE 90 DAYS IN ADVANCE
Our price

includes :
28 nights accommodation on Mauritius Island in the hotel of your choice
Group transfers between the airport and the hotel with English assistance
Our price does
not include

:
International flights
Meals and drinks not mentioned
Early and late check out(prices available on request)
Optional excursions
Tips for guides, drivers and hotel staff
ACCOMMODATION

:

OPTION 1
Residence Potosi, 1 bedroom apartment with kitchenette 3 stars
OPTION 2
Be Cosy Apart Hotel, Studio with kitchenette 3 stars
OPTIONAL EXCURSIONS

 :

PRICE PER PERSON, $ CAD – English group
North island excursion - Full day including lunch: Port-Louis, Fort Adelaide, Chinatown, Central Market, Botanical Garden Pamplemousse, Grand Baie, Cap Malheureux. (L) 

$ 180

Île aux cerfs - Full day including lunch and a selection of drinks during the meal: Trou d'Eau Douce, Île aux Cerfs, Mangénie islet and Grand River South East waterfall. Not included: parasailing, underwater walk and lobster with meal. (L) $ 185
Colorful South excursion  - Full day including lunch: Curepipe, Volcanic Crater of Trou-Aux-Cerfs, Port ship model factory and showroom, typical wine factory, sacred lake of Grand Bassin, Black River gorges, Village of Chamarel, rum factory and land of the seven colors. Wine and rum tasting included. (L) $ 215
Authentic South - Full day including lunch: Ile aux Aigrettes nature reserve, traditional cookie factory with tasting, Mahebourg fish- ing Village, museum of naval history. (L) $ 220
Catamaran West of the Island - Full day including lunch and a selection of drinks during the meal: Tamarin & Black River Bay , snorkeling, crystal rock, Ile aux Benitiers. (L) $ 260