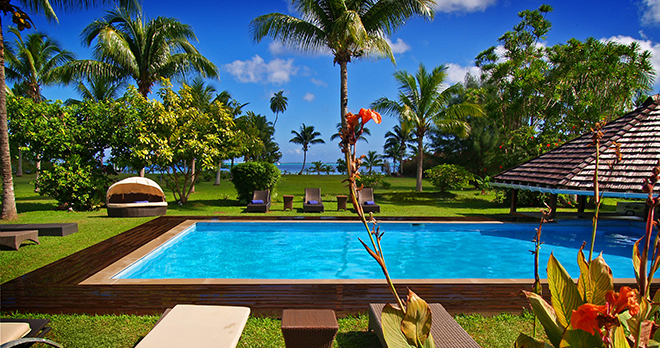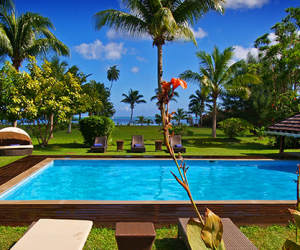 Visited Countries:
French Polynesia
Islands off the beaten track
Raiatea is home to the most spectacular and oldest international marae (temple) in the Polynesian triangle. Come and discover it by staying in this small, charming hotel with colonial architecture and located near downtown Uturoa, facing Bora Bora. The warm atmosphere, the attentive service and the comfort of the rooms make it one of the essential establishments of the island. It has a large park, a swimming pool, a pontoon crossing the road in front of the hotel with access to the lagoon and a beautiful snorkeling site. Like everywhere in Raiatea, the hotel does not have a beach but offers easy access to the motu Miri Miri with its white sand beach, just 15 minutes from the hotel by kayak.
Updated February 8, 2021.
Departure
Dates
Price per person, $CDN, based on 2 people/room

Prices subject to change

Dates
Airline
Lowest Price
Notes
Regular Price
Details
01 avr. 2021 to 31 mar. 2022
land portion
999 $

Min. 2 pers.

999 $
View details
Our price

includes :
3 nights accommodation in a standard room
Continental breakfast and dinner
Transfers between the airport and the hotel with English or French assistance
Note : City tax payable locally per person and per night ± 3 $.
Domestic flights between Tahiti and Raiatea not included.